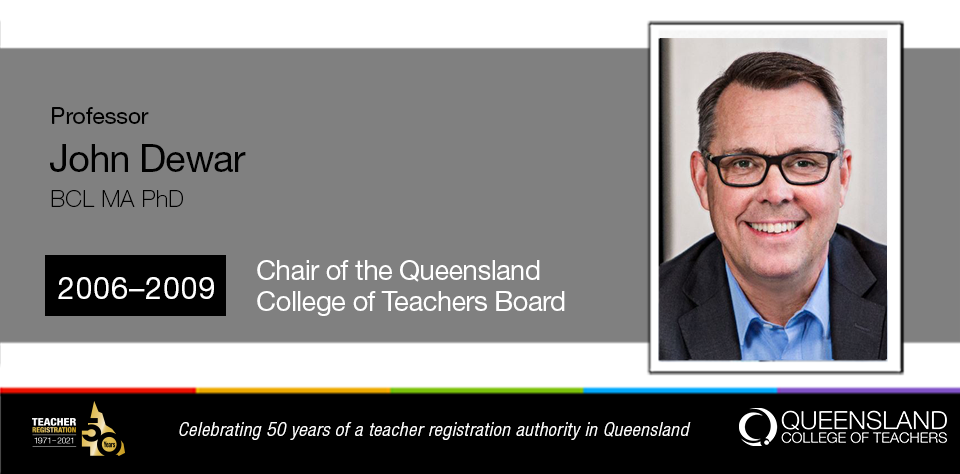 Professor J. K. (John) Dewar AO
John Dewar was appointed as inaugural Chair of the Queensland College of Teachers Board in 2006. At that time he was Deputy Vice Chancellor Academic at Griffith University.
Professor Dewar is an internationally renowned researcher in family law and social policy. He began at Griffith in 1995 after a career in private practice and at several universities in the United Kingdom.
Professor Dewar chaired the first meeting of the new Board on 9 February 2006. He described his role in chairing the new Board as an honour, and during his time fully engaged in the work of developing a new Board operating under a new legislative framework. He participated in Principal for a Day in 2007 and acknowledged the similarities and differences in challenges experienced by school educators and tertiary educators.
Professor Dewar is acknowledged as being integral to the establishment of the new Board, particularly overseeing the introduction of major changes to the regulation of teaching in Queensland and establishing the foundations for the QCT's ongoing work.
In April 2009 Professor Dewar moved to the University of Melbourne and was appointed Vice Chancellor at La Trobe University in January 2012.