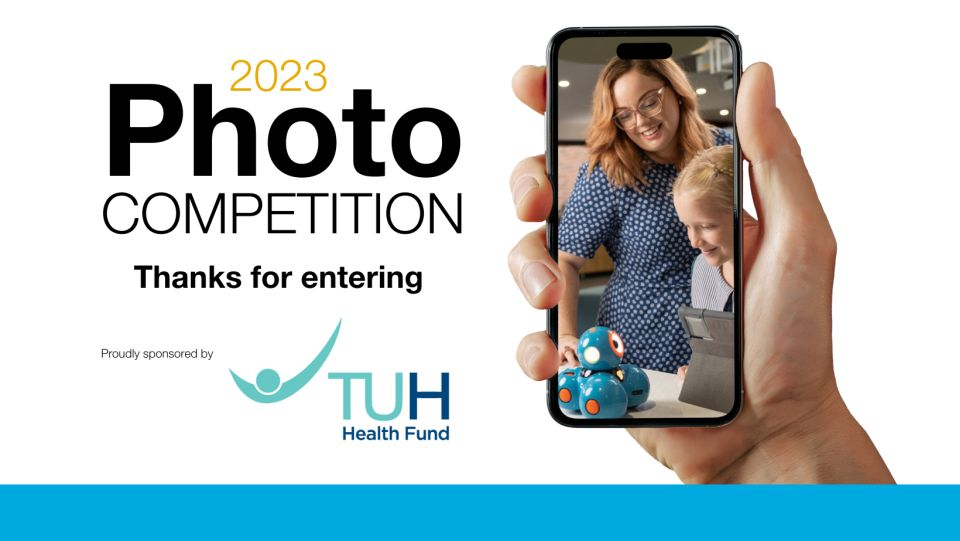 QCT 2023 Photo Competition
2023 winning entries
Thank you to all teachers who entered a photograph in this year' competition. The QCT has deliberated on entries and is pleased to announce the 13 winning images for 2023. You can view them here.
We asked for photographs that fit the brief for this year's theme 'My Teacher Life: Capturing the diversity of everyday teaching moments'.
Sponsored by TUH, the 2023 Photo Competition gave Queensland registered teachers the opportunity to win cash prizes for their schools.
We asked you to help us showcase images that highlighted the diversity of the profession and the high standards of teaching in your school. Multiple entries were encouraged (limit 10 per school).
Schools with winning photos received prize money provided by TUH, divided into the following:
First prize - $1,000
Second prize - $750
Third prize - $500
Ten runners up - $250 each
Our sponsor

This year's competition was made possible with the generous support of TUH Health Fund.