Louise Kliese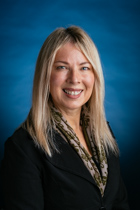 Practising teacher representing State schools, nominated by the Director‑General, Department of Education
Louise has over 30 years of experience in a broad range of educational settings. She has taught at Palm Island, in a variety of Metropolitan schools including a two teacher' school, and worked in London as a classroom teacher.
Louise has expertise in provisioning for high ability students as she was an extension and enrichment teacher, and later a pedagogy coach, supporting teachers to cater for the specialised needs of these students.
Louise has coached student teams in Future Problem Solving for over 10 years at Indooroopilly. Two teams from Indooroopilly State School won this academically demanding national competition, two years running. Both teams went on to represent Australia in the global arena in the USA. Louise is also a Future Problem Solving National Fellow and Nationally accredited Future Problem Solving evaluator. She is passionate about enhancing STEM skills, and is a member of the executive committee of the annual Kids' STEM Convention, which sees over 300 students attend this 3 phase event.
In 2018, Louise was a state finalist in the 'Teacher of the Year' category at the Department of Education Showcase awards, for her programming and provisioning for high ability students.
As a lifelong learner, Louise recently completed a Master of Education and has qualified as an international Growth Coach. She has an active interest in mentoring the sustained advancement of new career teachers, and provisions professional development to enhance their long term wellbeing.
Louise is currently Head of Department – Numeracy, at a metropolitan State School.
Appointed for the term 1 January 2022 to 31 December 2024.